The First Monday of May is a bank holiday in the UK. It is originated as a Roman Festival for starting of the Summer Season in the Northern Hemisphere. Monday Bank Holiday is also known as May Day in the United Kingdom. On this first Monday of May, many of the local retailers and online shopping sites provide savings on their products in various categories. Mega May Day Sale, the Best time to grab special deals &
save up to 50%
on shopping of your favorite items.
May Day Bank Holiday Sale
is on now, you can get your favorite items at unbeatable prices that you need for your home or yourself.
Many high street shopping stores are offering best deals on branded products. You can buy anything as per your need at the best price. Whether you're looking for home decor items or furniture, May Day is the best time for shopping in the UK. On this big shopping day, high street brands available at low prices. With May Day Savings, you can take benefit of useful products or things that you need for yourself.
On this May Day, most of the UK's high street stores will be open as normal and be offering worth offers on Fashion, Furniture, Home Decorative Accessories and Electricals, namely John Lewis, Choice Furniture Superstore, Debenhams, Argos and much more. If you're planning to do shopping on this
May Day Sale
, but you have no idea where to get started, we have featured some of the best deals from the high street stores and online retailers below:
John Lewis is one of the biggest names in the UK market offering special deals on purchasing of the branded Electricals, Fashion products, and others. Every year John Lewis provides high-quality products to its customer's at May Day Sale. Whether it's furniture or fashion related products, a customer will be able to find a fabulous product at most affordable prices. The deals and offers are available on products across categories including, household items, fashion, furniture, electrical, clothing and much more.
Choice Furniture Superstore will start May Day Sale on 30th April 2021 and end at Midnight on 4th May 2021. CFS UK is offering special deals on Sliding Wardrobes, Oak Furniture, Bedroom Furniture and Dining Room Furniture. Also, offering big savings on branded furniture and household items.
The high street department store Debenhams also offer the best deals and coupon codes for purchasing of the Fashion, Beauty, Gifts, Furniture & Electricals. From online stores to local stores everywhere you'll find worth offers. Hit the stores at the beginning of the May Day so you get the latest items for your home. Try shopping during day time to avoid crowded stores.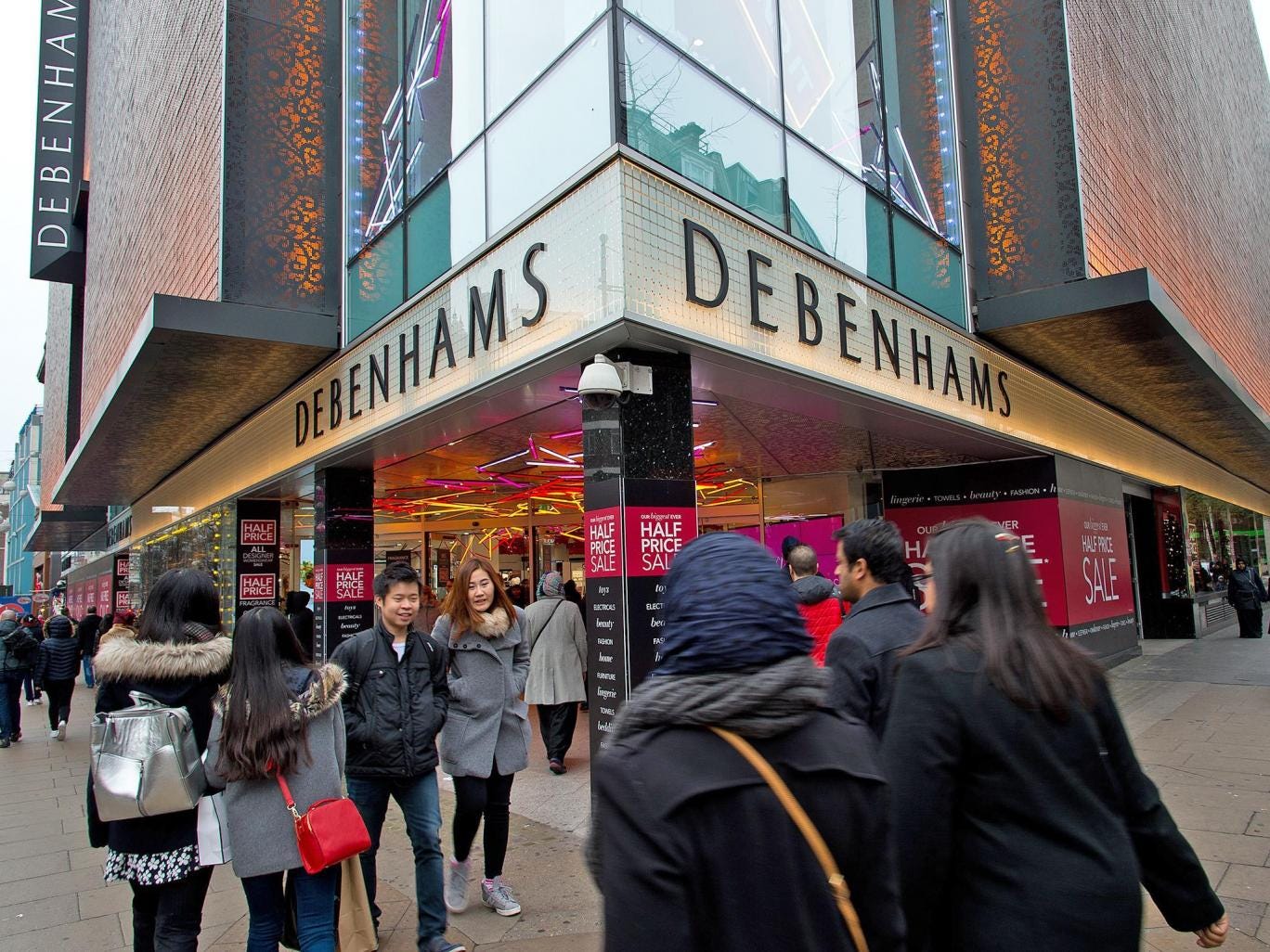 Image Source: Independent UK
To know more about May Day Bank Holiday offers, you can visit a local store or check it out their official website. All Deals and offers will be available for a short period of time, so Hurry up!!!